Leader's Speech
---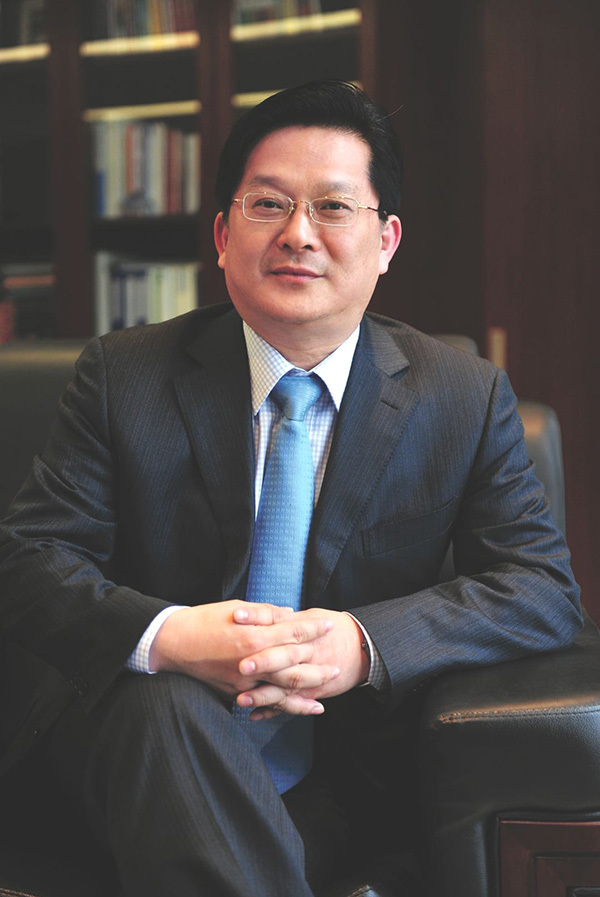 Recalling the past in the light of the present, all sorts of feelings are well up in my mind. From its establishment in Hong Kong in 1985 to now, Hualu Group passes development journey of 26 years. Since over twenty years, Hualu employees insist on enterprise concept of "great virtue, duty, practicalness, innovation and excellence", are pioneering and enterprising, make great efforts, and is developed into large enterprise group with asset of 17 billion Yuan, income of over 10 billion Yuan, profit and tax of over 1 billion Yuan from simple "window company" gradually. While making own development and growth, it also contributes pygmy effort in communication and cooperation between Shandong Province and Hong Kong and economic and social development of Shandong Province. At present, more and more outstanding talents and teams of the era attend large family of Hualu, and lay solid foundation to quicker and higher development targets.
Wind and cloud gather, and many boats compete. In the beginning year of "the Twelfth Five-year Program", we make good preparation and plan the future. We will command overall situation by scientific outlook on development, on the basis of reinforcing and improving existing industrial competitive force, make great efforts in fostering new strategic industries such as biologic production and biologic pharmacy, form new coal chemical and new chemical material base, ebrifuge, pain easing, angiocardiopathuy and cerebrovascular medicine base, biologic pharmaceutical and new biologic material base and overseas capital operational platform (Hong Kong), implement international strategy, scientific and technical innovation strategy, talent project and team building strategy actively, and make greater contribution to development of China medical and chemical industries.
Being wise and active, carrying on the past and opening a way for future. We thank various parties for their cares on Hualu Group wholeheartedly, and are willing to make sincere cooperation and common development and to create brilliance together with more colleagues in same industry.
Fan Jun
Secretary of the Party committee Chairman